Game of Thrones Season 5 – What went wrong?
Yesterday morning, I saw the Season Finale of the 5th season of Game of Thrones. I went online and started downloading the episode, and meanwhile as it was taking more than 2 hours to download, i went to check my twitter with one eye closed. And I was flabbergasted by all the shock in the few spoiler free reactions on twitter that i hastily checked. And then I watched the one hour episode quietly and OH-MY-GOD!
It was cruel. I know it was. Where is the pay-off? Why are all the great characters dying? Why HBO/GRRM, why?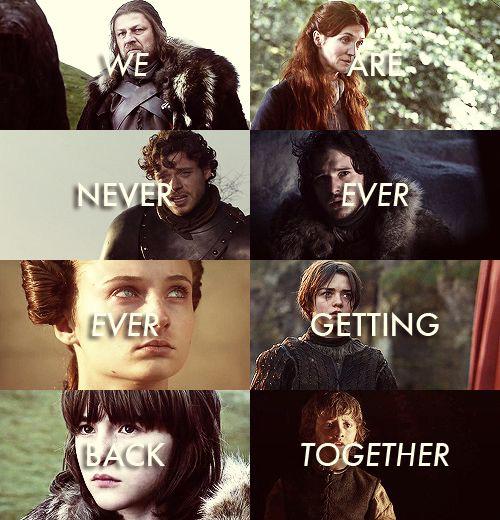 The Starks are never getting back together!!!
Fuck this stupid show.
Let me tell you that for it was what my initial reaction was. I was unhappy of course, but judging by the reaction across the globe, I was not alone.
Let's pick up the dead pieces and try to grasp all that is there as it is.
<<SPOILER ALERT!!!>>
In Dorne
First of all, my biggest issue was, what the fuck is Dorne all about? There was no need for Jamie Lannister to travel to Spain (Seville I am told) to shoot this seemingly unnecessary bull shit story line which appears to have no meaning since no one useful died. Cercei's daughter doesn't ring as a great character, more of a story line distraction. He now has Tristane with him. What would he do? Head back to Dorne and beat the shit out of the people over there for killing his daughter, or go to King's Landing and give the kid a spectacular death? Cercei wouldn't be pleased at all with the result!
In King's Landing
Okay some people say Cercei is probably the biggest bitch on this show. We all saw her parade naked in the streets, on TVs, on HBO Go and on Torrentz.com. She paraded naked all over the world last night. Perhaps I feel a little bit of sympathy for the devil now. Oh wait, her queensguard looks menacing. His size tells me it might be either Hodor without all the crazy chants, or Brock Lesnar waiting for Paul Heyman.
In Slaver's Bay
We saw Arya Stark turn blind. Now what? Maybe, the missing sense gives her heightened senses. Or becomes another animal controlling freak just like brother Bran.
In Meereen
The team of Tyrion, the Unsullied and the queensmaid would be fun to watch next season. It wont be met without resistance, but I am sure the storyline there is good. Unless Tyrion dies too. GULP!
Somewhere in the Wilderness
Khal Jhaqo's men finds Daenerys Targaryen alone in the wild. She drops her ring, perhaps as a Hansel Grethel gimmick, or perhaps to disguise herself. Looks like Jorah needs to rush very soon to find the queen. Before she gets raped.
In the North
Reek and Sansa Stark takes the leap of faith just as her rapist arrives back after making a short work out of the Baratheons.
Stannis Baratheon had it coming for him, after his daughter was killed in the previous episode just like that.
At Castle Black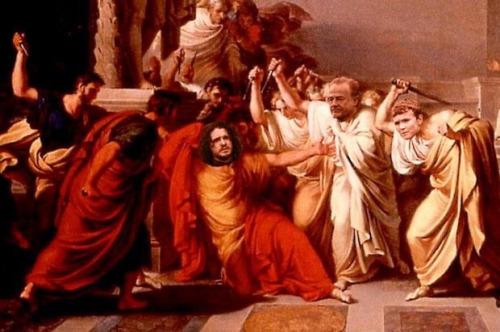 Jon Snow betrayed
I have got only one F'N thing to say. FUCK OLLY!!!
At the Wall
Carice van Houten (Melisandre) appears to be enjoying her fault.
— Carice van Houten (@caricevhouten) June 16, 2015
But I'm happy she ran off to the Wall. She being there points to one thing….
Save us, red magic woman!!! We need you to bring Jon Snow back. Please!!!
Overall, I think all stories need a big payback. When all the main good guys fall down like Super Domino, surely there's a bigger plan. When Walter White died in Breaking Bad, we all mourned for him. But killing him in the middle of Season 3, that would have been terrible. Which is what happened, and hence the backlash.